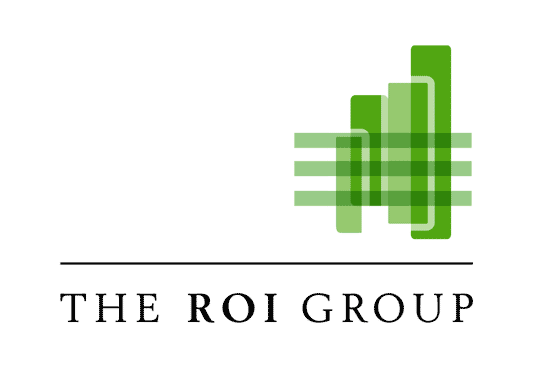 The ROI Group is focused on developing and implementing business strategies for companies that want to expand or market within the United States and Canada or Asia, as well as other markets . We help create sustainable, profitable growth for our clients while achieving a substantial Return on Investment: hence, the name of our group.
​
What Sets Us Apart
​
The ROI Group is comprised of senior-level executives with hands-on, operational experience along with trusted, seasoned partners with specific industry and functional skills. After listening to your needs and concerns, we'll develop recommendations based on a 360̊ analysis of your business. We work with you as a cohesive, focused team.
Unlike many consultancies that drop a thick business plan folder on your desk and walk away, The ROI Group creates and implements the plans authorized by our clients. We also offer transitional planning to help your company manage its expanded business long term. This may include training your employees to handle some or all international functions and assuring you have the resources to maintain your growth trajectory.
​
We believe transitional planning is one of the most important factors that differentiates us from other consultancies. And it's another way we deliver superior value to clients.
.
Warren's background is in corporate, agency consulting, and new-to-the-world product environments where he gained extensive experience in marketing, change management and business management.
​
He founded The R O I Group after leaving 3M where he worked in a corporate-level new product development department. There he analyzed new-to-the-world product concepts to begin commercialization. Each opportunity was treated as a start-up company and included R&D, manufacturing/partner coordination, channel development, sales and marketing and more.
He also was a key member of a 3M management team responsible for consolidating all industrial sales and marketing operations. This required new internal and channel processes and constant, fast communications. He created a single database housing information on 30,000 products, eliminating more than 100 stand-alone databases to produce a $5 million savings. His extensive experience enables him to advise Chinese companies that need to adapt management of their companies to western processes.
​
Warren received a Bachelor of Science degree from the University of Wisconsin-Milwaukee and has taught as an Adjunct Professor in the master degree program at the University of St. Thomas. He served as President of the U.S. – China Business Connection organization for seven years. He is Director Emeritus of Wingspan Life Resources and a volunteer on its New Business Development Committee; a member of the Clean Economy Network, American Association of Microbusinesses, Global Citizen, the International Biochar Initiative; and is an accredited member of the Public Relations Society of America. He also is a retired US Army Lieutenant Colonel, Armor.
Randi S. Miller, ESQ
President
Randi is a New York licensed, senior level intellectual property attorney. She has many years of experience managing global trademark portfolios for large American multinational companies in a wide variety of industries, and U.S. trademark portfolios for foreign clients such as one of the largest Japanese beverage manufacturers.
​
She earned a B.A. and an M.S. from the University of Pennsylvania and a J.D. from Georgetown University. In addition, she studied in the U.K., Austria, and Israel; has performed volunteer work in Israel, Denmark, and Nepal; and has traveled extensively around the world.
​
Randi has been dividing her time between Beijing and New York since 2009. She founded a company that connects Chinese investors with opportunities for international investment or acquisition of assets from US companies, as well as connections to professional service providers (lawyers, accountants, etc.).
​
Randi wrote articles for the Chinese magazine Art Copyright and is an active participant in the Penn and Georgetown University Clubs in Beijing, the Penn Wharton China Center, the Beijing Overseas Chinese Association, and the Kehillat Beijing Jewish community. She also served as Director of Operations in China for US-China Business Connections for several years.
Judy Vollmar
Chief Marketing Officer
Judy's background includes corporate, top-tier advertising and public relations agency, association and publishing house experience.
Post-it® Notes are a well-known global brand name, and it's due to Judy's efforts that so many people know the story of how those little notes came about. Working with inventor Art Fry, Judy developed U.S. and global integrated communications campaigns that made Post-it® Notes an internationally known brand name.
Other highlights of her 3M experience included brand management work which moved an organization from product to brand marketing. The effort involved customer and market segmentation analysis which was implemented in an integrated communications advertising, public relations, web site and collateral development. She also led development of a new brand identity and sound mark with supporting brand identity standards. Judy directed the IT department in database integration to provide coordinated capabilities enabling web development and a comprehensive CRM initiative.
She served on the Board of Directors as Secretary and Marketing Chairperson for Wingspan Life Resources, a non-profit that serves developmentally disabled persons. She rebranded the organization by developing a new logo and tagline, created a new website and developed the organization's key messaging strategy.
As an executive for a top-tier communications agency, she worked with many different clients including: construction equipment and recreational vehicle manufacturers, associations, mechanical contractors, hotels, real estate and more.
Judy earned a B.A. in journalism from Marquette University.